Dates :
30/06/2015 - 30/09/2015
Area: The Julian Alps
Description
2 days in the Julian Alps - Triglav National Park
Triglav (2864 m) The highest mountain of Slovenia
Great views High Tauren on one side and Adiatic sea on another
IFMGA mountain guides
Planned tours:
Ascent on the Triglav is great experiences you can have beacause you will have whole country below your feet. Triglav – 2864m has Three Heads, is national symbol on Slovenian flag. Slovenian highest mountain dominate on ladscape of the Julian Alps.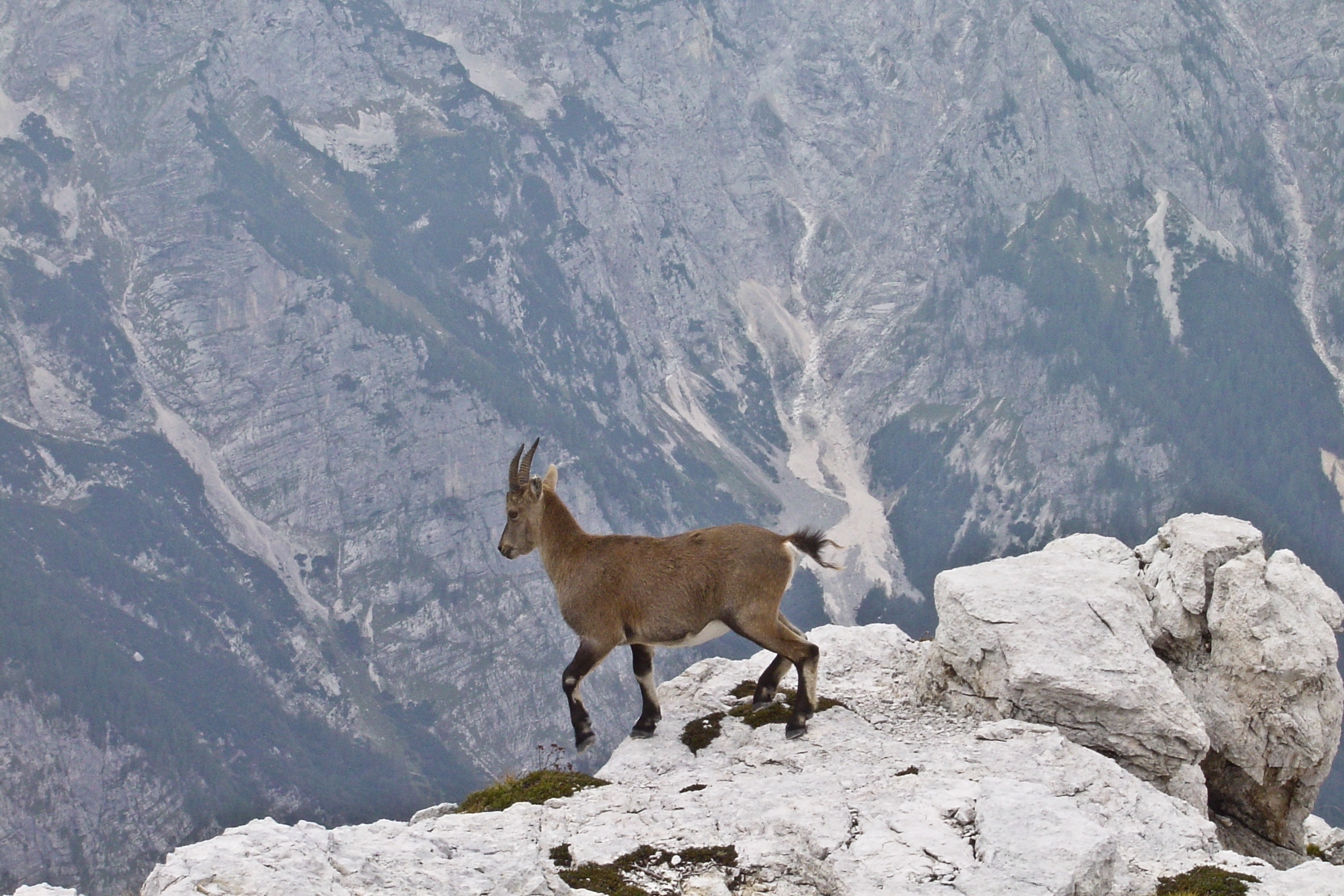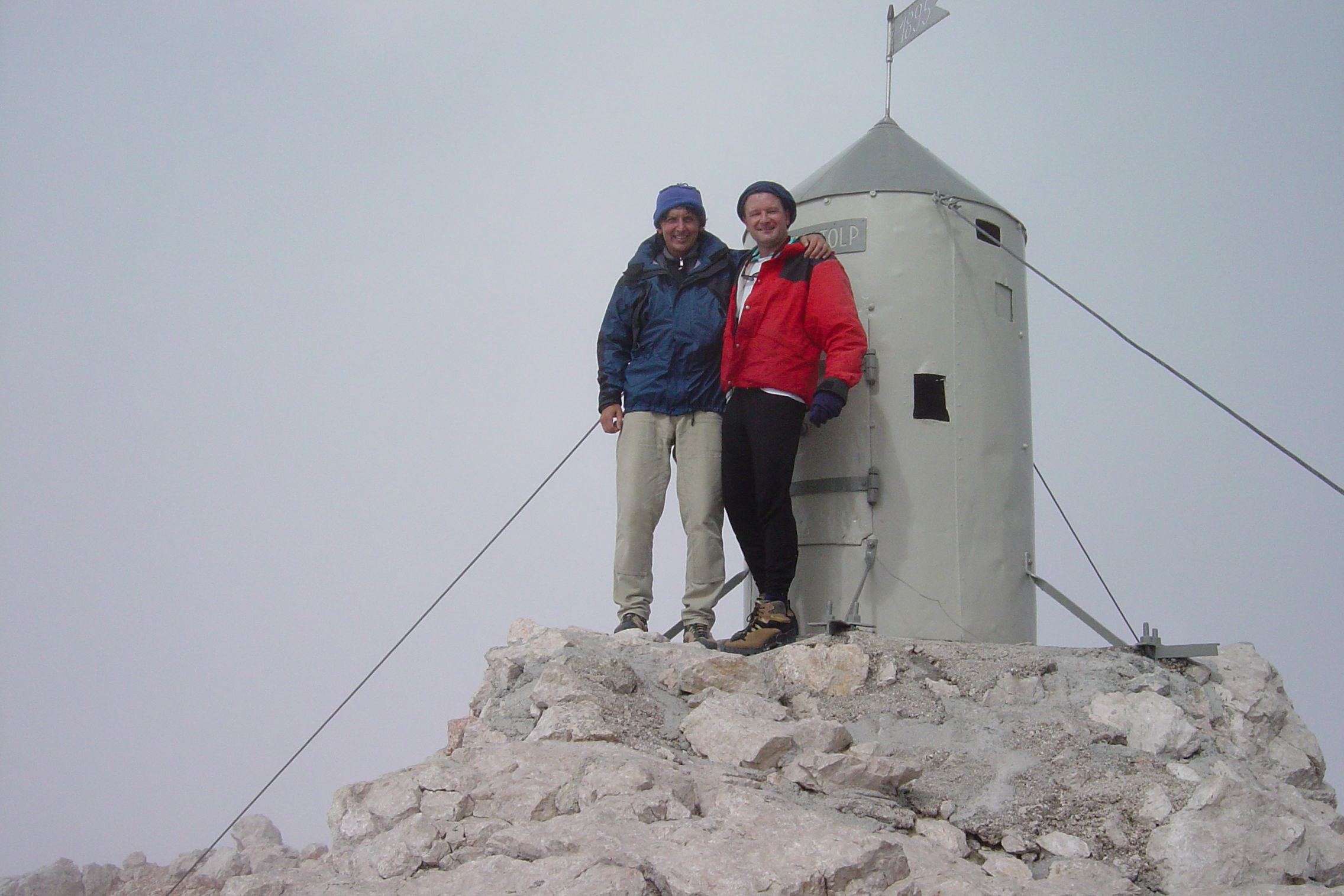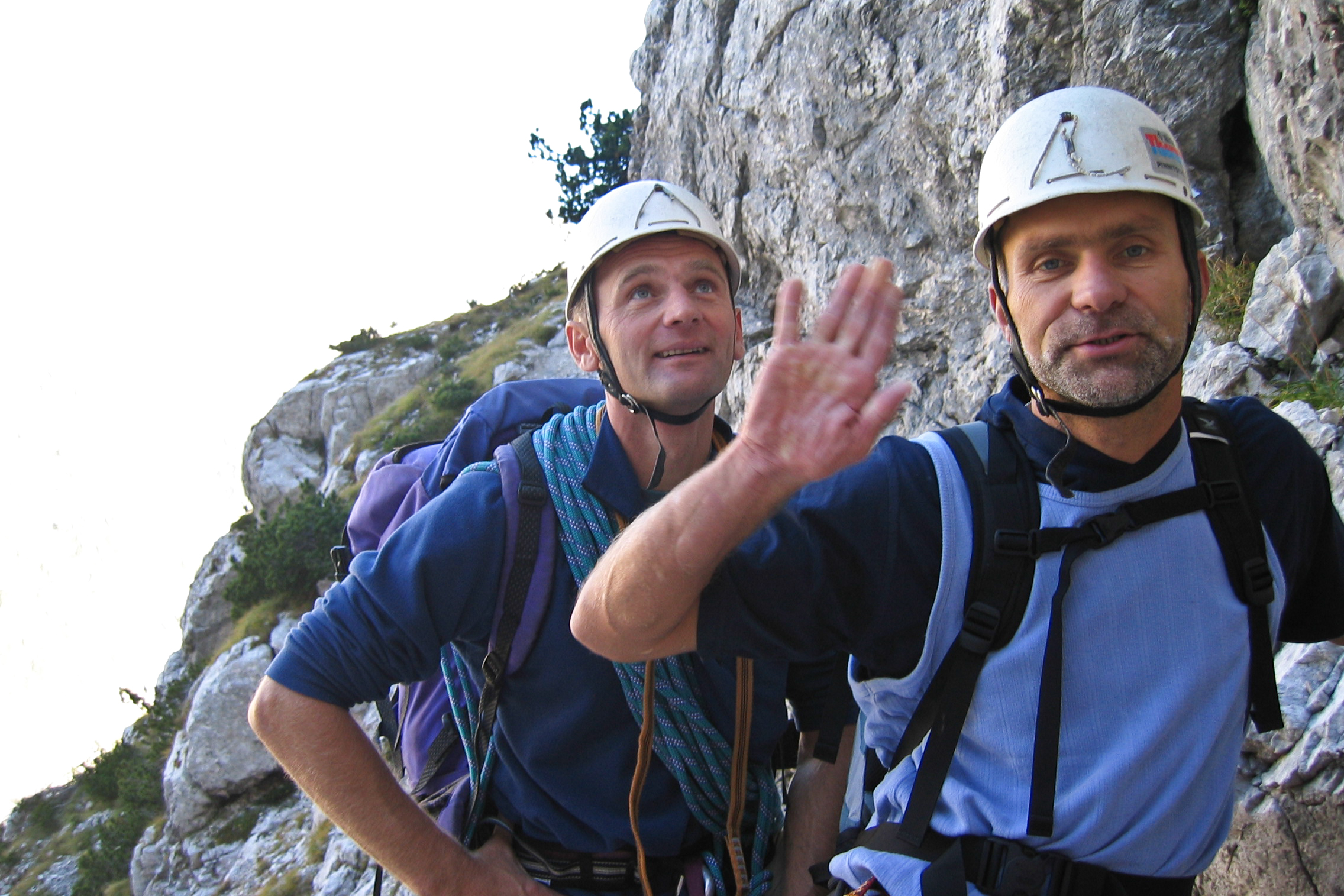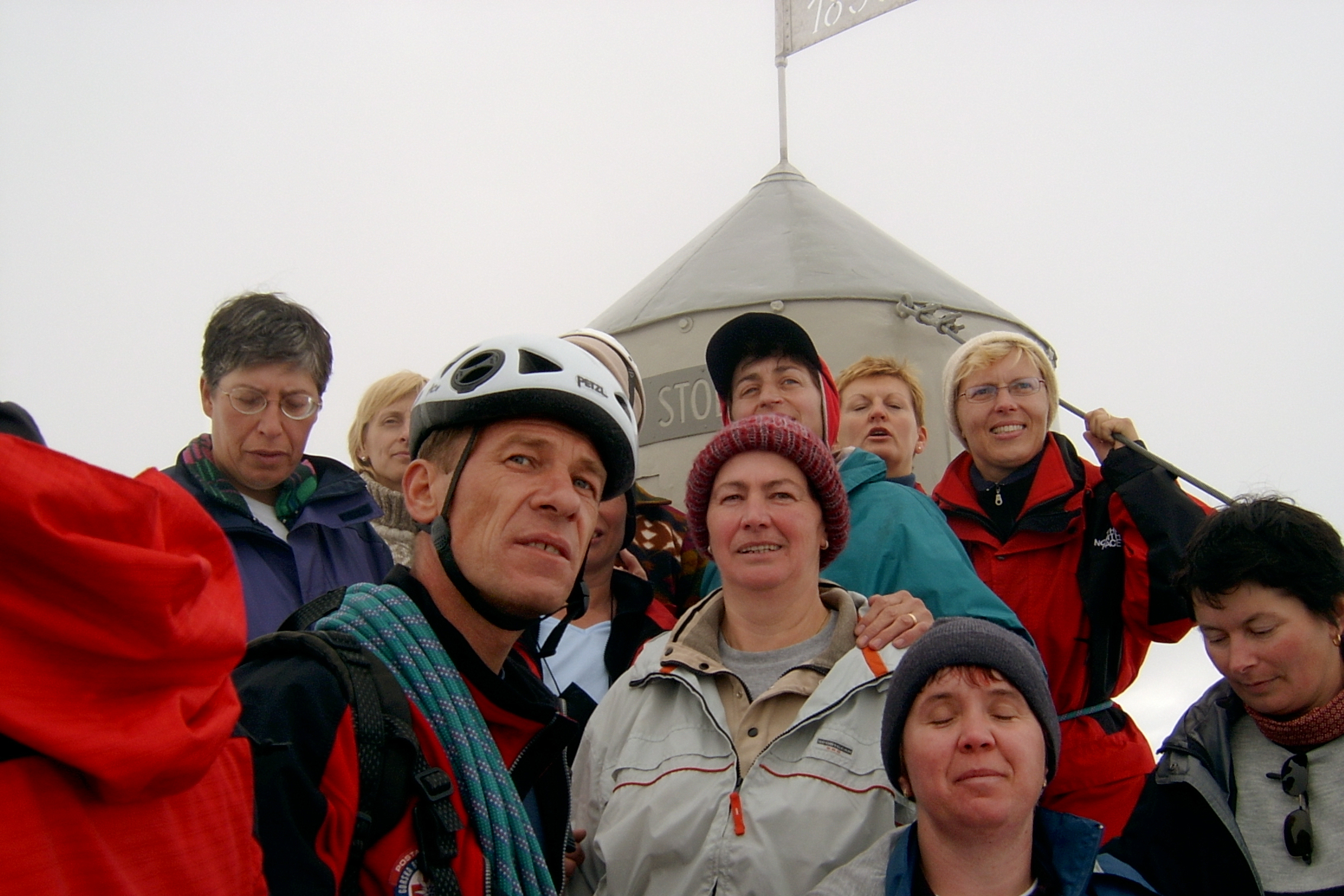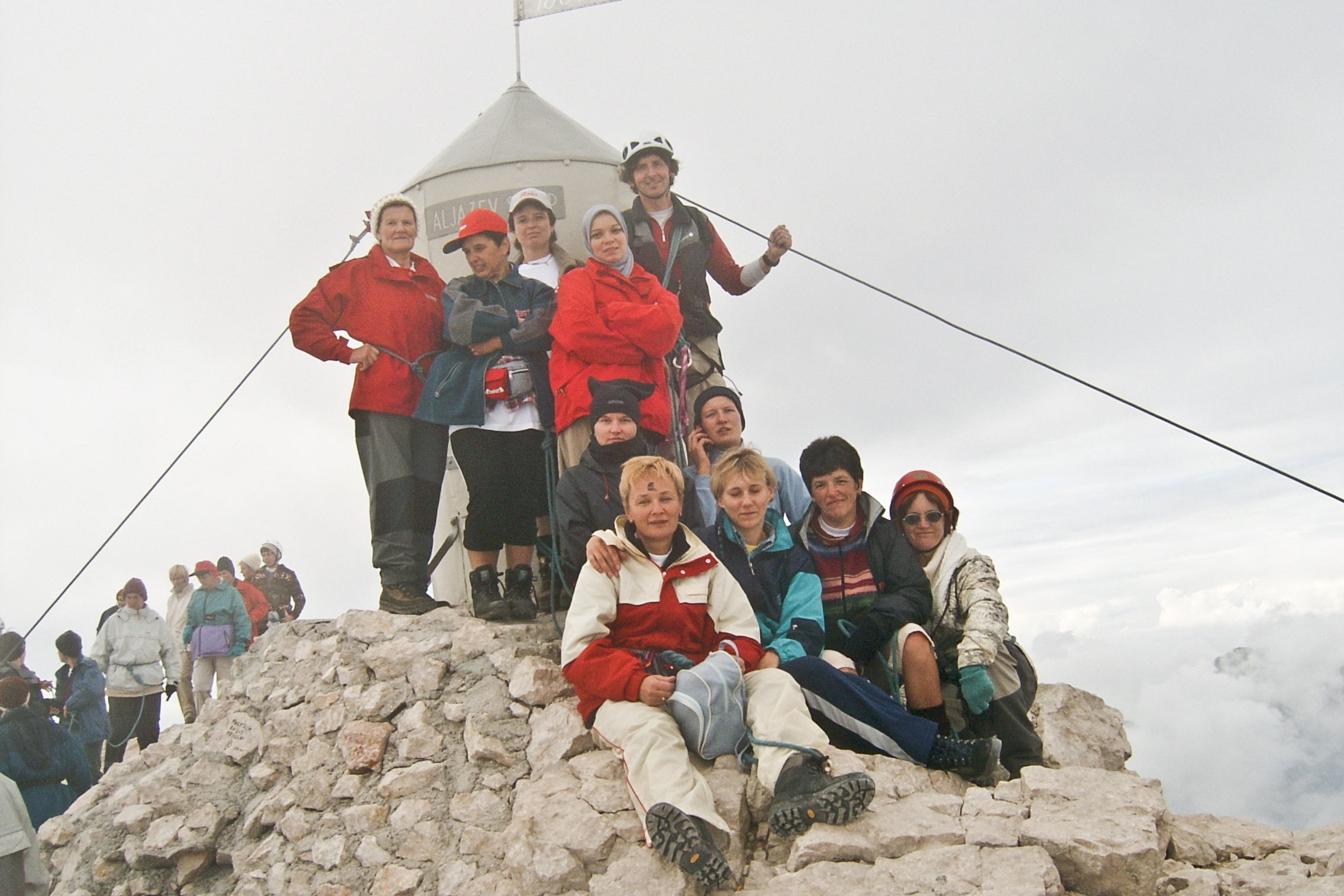 Itinerary
Day 1: Walking to Krederica Hut (2562 m)
You meet your guide and fellow team mates for the climb at Hotel. After early breakfast we will drive from hotel to Aljaž Hut in the Vrata Valley. It's a pretty walk up from below the north face of Triglav. The climb today is moderately difficult, you should make it to Krederica Hut in 5-6 hours. You will get foundamental course on via ferrata equipment late afternoon.

Day 2: Climbing Triglav (2864 m), then Descend to Vrata Valley
You will get up at dawn. You need to ascent more than 300 vertical meters to reach the highest Slovenian peak.
You will start ascent with via ferrata set. After about 30 minutes-1 hr, you will reach Small Triglav. Mountain guide will rope you up. After a S,all Triglav, you're on a narrow ridge leading to the summit. Triglav summit - you have an awesome view of Grossglockner to the north and it is a next target after this peak. After summiting, you descend to Krederica hut for a rest. It's quite likely that you'll be in time to walk back to Aljaz Hut in the Vrata Valley (4 hour walk down). On your way down, your mind involuntarily begins to plan your next ascent on a 3000er. May we suggest Grossglockner right away? You're definitely fit for it after a successful summiting of Triglav.
EUR 200/client
4 clients/mountain guide
EUR 500/client
2 clients/mountain guide

eur 1200/client
1 client/mountain guide
The price includes:
transport
organizing
guiding
The price includes:
organizing
guiding
budget accomodation (BB)
transport from accommodation to base of a tour
via ferrata kit
photos
The price includes:
ccomodation HB
guiding
organizing
Climbing equipment and via ferrata kit
transport from accommodation to base of a tour
extra beverages
photos
video
insurance
Not included in the price:
accomodation (BB)
lunch, dinner and extra meals
soft drinks, beers, etc.
insurance
transport from and to airport
Climbing equipment and via ferrata kit are individually bookable
Not included in the price:
lunch
insurance
extra beverages
lunch, dinner
climbing equipment
Not included in the price:
Equipment (rental can be arranged)
The basic equipment
Sun glasses
Sun cream and lipstick
Water bottle or thermo bottle
Toilletris
Headlamp with spare battery
Hiking socks
Pocket knife
ID and Alpine Club membership
Money
Silk sleeping bag
Backpack 30-40 l
Technical equipment for via ferrata
Trekking or mountaineering boots
Harness
Via ferrata belay
Via ferrata gloves
Climbing helmet
What happens after you book:
We will contact you and discuss the route, equipment and any special needs of your group.
We will tailor mountaineering climbing plan to fitness level of your group.
We will send you our standard contract and payment instructions (credit card, PayPal, cheques, wire transfer) on application or 6 weeks before the agreed date, you have to pay deposit of Euro 300 or the full amount.
4 week befor the agreed tour you have to pay the full amount.
If you cancel a booking, we will applay the following charges

30 -21 days prior to departure 50% of trip price
20 - 10 days prior to departure 75% of trip price
9-0 days prior to departure 100% of trip price

1 day before the agreed date, we will let you know about weather conditions and how to prepare for the travel to destination.
For any questions,
contact your guide Danilo Tič directly:
at +386 31 506 931 or
danilo@alpguide.com.
Expertise - Safety
Our courses, trekkings and expeditions have been tried, tested, altered and perfected over decades. We, IFMGA mountain guides, have gained experience in the Alps, Yosemite, on expeditions in the Andes, the Himalayas and the Karakorum. Our knowledge and experience have been transferred to all spheres of our organization, from the first call to safe return home.
We are focusing on smaller groups of clients as we provide higher level of individual assistance. A very important part of our activity is to advise our clients on how to get a proper fitness condition and how to choose correct quality equipment for their safety. By doing so, we ensure the highest possible safety and comfort for our clients.
We put a lot of attention to making reliable relationships with local partners (Sherpas, porters) and we treat them as members of our Alpguide family. We always asses risks and follow safety procedures that ensure safety of our clients, partners and guides.